All Inventory
New 83x20 utility trailer with sq top rube. Has slide out ramps. Electric brakes. Financing Available
Stock #: 014376
New 16ft gooseneck cattle trailer with rubber floor and side escape door. Tarp and spare tire included. Financing Available with $199 down payment
Stock #: 014643
New 83x18 utility trailer with 3500lb axles. Electric brakes. Slide out ramps. Financing Available and
Stock #: 0145530
New 102x24 equipment trailer with removable rails. Has 2 ft dove tail and slide out ramps. 14,000 lb. capacity. I-Beam frame. Drive over fenders. Financing Available
Stock #: 014567
New 16x6.8 livestock trailer with powder coated paint. Has 2-6,000lb axles. Rear combo gate and side escape door. Financing Available
Stock #: 015840
New 6.8x16 livestock trailer with 6,000lb axles. Powder coated paint. Comes with spare tire. Rear combo gate and side escape door. Financing Available
Stock #: 015841
20ft equipment trailer with 2-7k axles. 14,000lb capacity. Has slide out ramps in back. Financing Available with $199 down payment
Stock #: 014734
New 18ft Equipment trailer with 2-7k axles. 14,000lb capacity. Slide out ramps in back. Financing Available
Stock #: 014736
New 20ft Equipment trailer heavy duty with 2-6k axles. Pipe top and slide out ramps in back. Financing Available with $199 down payment
Stock #: 014971
New 20ft car hauler with slide out ramps in back. Comes with 2-7,000lb axles and 14,000lb capacity. Diamom Plate steel floor. Powder coated paint. Financing Available
Stock #: 014591
New 102x22 Equipment trailer with mini monster ramps. Has drive over fenders and 4ft dove tail. 2-7,000 axles. Financing Available
Stock #: 015889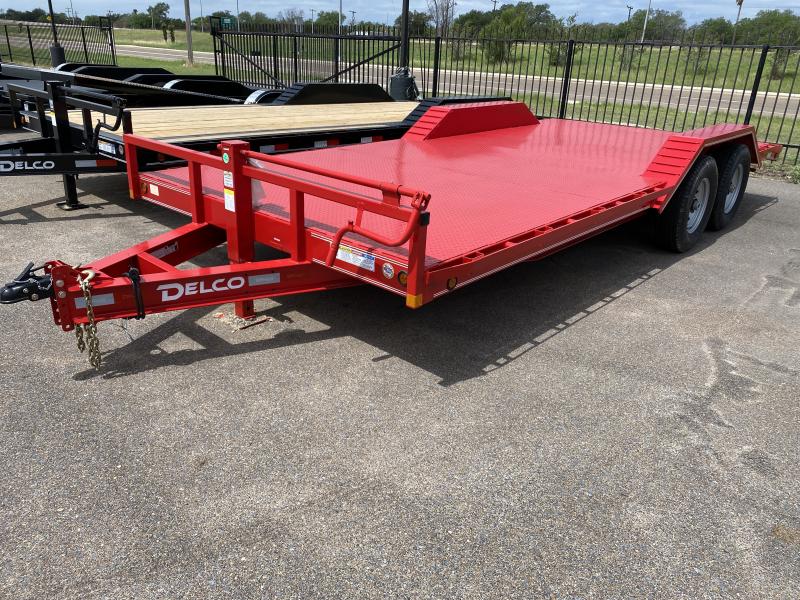 New 102x20ft car/equipment trailer with 14,000lb capacity. Has drive over fenders and slide out ramps in back. I-Beam frame from front to back. Financing Available with $199 down payment.
Stock #: 014522
Get a Quote
Please enter your contact information and one of our representatives will get back to you with more information.
Click to Call
Please enter your name and phone number to get calling options.